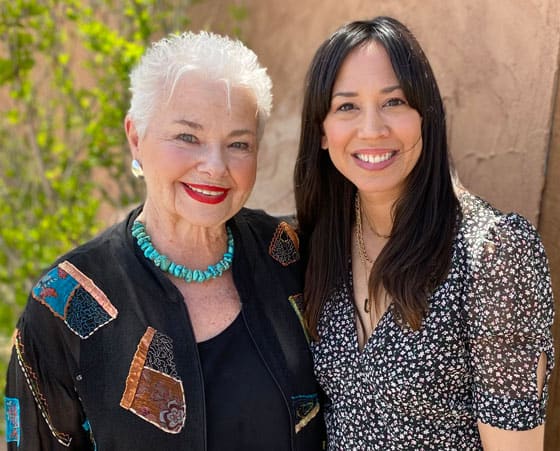 About Sandy Schargel
After attending The New York School of Interior Design in New York City, Sandy started her design practice. She spent 24 years in New York assisting clients in every aspect of residential and commercial design
For over 20 years, Sandy has been delighted to be in Albuquerque helping her clients create spaces that they love being in.
No job is too small. From a one hour paint consultation to a home renovation, she assists each client keeping their needs and budget in mind. Sandy truly loves every job.
Sandy has decorated everything from Assisted Living apartments and all types of residences, offices, as well as the Gathering Room at the Dominican Sisters Retreat House. She's  had the pleasure of staging fifteen 'Parade' homes – each 'Parade' home has won a Home Builders Association gold, silver or bronze award in their category.
Sandy has been honored by the New Mexico Small Business Association receiving SBA's Small Business of the Year Award. In addition, she have been featured in articles in the Albuquerque Journal, Prime Time, New At Home and Su Casa magazines.
About Joy Montgomery
A California native and lifelong lover of interior design, Joy graduated from The Fashion Institute of Design in Merchandising studying Visual Communications. For 13 years Joy grew a career in retail merchandising, managing shops at the Beverly Hills Hotel and Hotel Bel-Air. She then continued roles as a buyer to various companies in fashion and beauty. She even dabbled in photography as a field photo editor for Getty Images.
During the pandemic in 2020, Joy and her family moved from Los Angeles to Albuquerque. She then had the opportunity to pivot her career path as an interior decorator – and now is an integral part of Sandy Schargel Interiors.
It would be our pleasure to provide references. Sandy & Joy look forward to speaking with you.
Sandy Schargel & Joy Montgomery
Sandy Schargel Interiors
505.480.6610
Albuquerque, NM